Ruby Mimosa, "The Effervescent EnterTEASER
"
Ruby Mimosa is the cutie with a booty! An effervescent enterTEASER with a unique mix of athleticism, dance, theatrics, and bubbly charm makes Ruby a Seattle treasure and beloved all over the world. Born and raised in Hawaii, this Island Flower has been dancing since she was three. Ruby moved to Seattle in 2006, where she quickly got recruited to the 'International Supertroope', The Atomic Bombshells. She has been a highlighted performer all over the US, Canada, France, England, Portugal, China, and Australia.  
Voted as one of the Most Influential Burlesque Performers in the World by 21st Century Burlesque in 2021 & 2022. Ruby is not only a burlesque performer but also a creator, producer, educator, taste maker.
Creator and producer of Seattle's BurlesKaraoke; an immersive, interactive, and fully improvisational event where 'you sing, and they tease'. Bringing award winning international burlesque performers from around the globe to 'take it off' while the audience sings!
Ruby has taught classes throughout the US, Vancouver B.C., London and Paris. She currently tours with the Jinkx & DeLa Holiday Show, and has worked with Grammy award winning artists Macklemore & Ryan Lewis, The Seattle Opera, as well as a host of Drag & Burlesque's crème de la crème.
Ruby Mimosa: 1 pt. bubbles, 1 pt. orange juice, a drop of hibiscus nectar, and a splash of sass!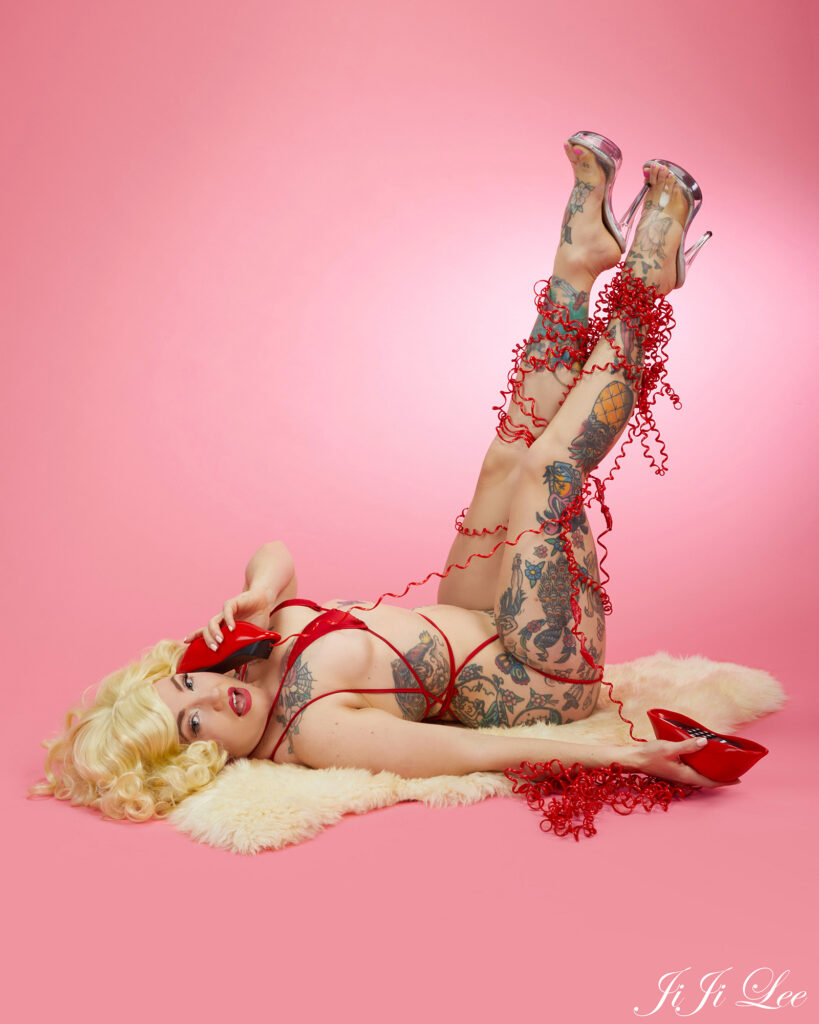 Have a sweet tooth? You definitely need to book Ruby Mimosa to performance at your next event.